Discover more from Jing Conan's Newsletter
The guide you need in the ocean of information
Conan's Newsletter No. 11
Modern Data Infrastructure Study; Interview of Instagram founders; Product Organization Structure for Innovation; Creative serendipity via Zoom; Tips from Sam Altman;
Technology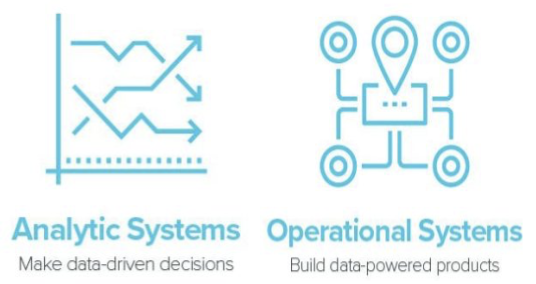 Emerging Architectures for Modern Data Infrastructure. This excellent essay by the a16z team summarizes emerging best practices and draw up a common vocabulary around data infrastructure. Several takeaways from the study:

Data infrastructure serves two purposes at a high level: 1) to help business leaders make better decisions through the use of data (analytic use cases) and 2) to build data intelligence into customer-facing applications, including via machine learning (operational use cases).

Two parallel ecosystems have grown up around these broad use cases. The essay mentioned there hasn't been consensus on the two ecosystems will converge eventually.

My take for that is that most of the two ecosystems' infrastructure will converge because there is no inherent boundary between the two use cases. For example, interactive data analysis is essential to build new ML features or inspect models' quality. Building interpretable models are also super helpful to get business insights.

Interview of Kevin Systrom and Mike Krieger, the two co-founders of Instagram. In this insightful interview, Kevin and Mike shared some principles behind building the Instagram product and their future view. 

Instagram is a phenomenal product of the mobile Internet. One interesting thing from this interview is how tools and technologies made Instagram possible. In particular, two key factors enabled Instagram. 1) The popularity of mobile phones with good cameras, and 2) the availability of open-source tools and scalable AWS cloud infrastructure. The former created the mobile phone-sharing market of billions of users, and the latter made it possible for Instagram to scale to serve a massive amount of users with a small team.

Both Kevin and Mike are very excited about what is happening in the data & machine learning field. Many data infrastructures are being made accessible for the general audience, and the cost of setting up a machine learning (ML) system has reduced significantly in the past years. Open-source tools like TensorFlow and many clouds AI infrastructures affect the tech community, similar to what the AWS had influenced mobile development. As the machine learning infrastructure matures, what matters more for a company is what problem you use ML to solve and how you tailor your system to solve those problems.

Roadmap: Consumer Earthquakes. In this video series, BVP Partner Kent Bennett details what makes a consumer earthquake startup and the keys to a viable business model and long-term defensibility.
Leadership & Productivity
Establishing a Product Organization Structure | by Jens-Fabian Goetzmann. (you could switch the guest mode if you hit a paywall). In this article, the Head of Product @ 8fit Jens-Fabian Goetzmann gives many insightful tips for organizational structures that could empower people to build great products. Here are takeaways from the article:

An innovative product organization's core building blocks should be "pizza-teams," which are small teams that are often 5-8 people and formed by people of different functional groups. Pizza teams could be either permanent or temporary depends on the nature of the problems that need to be solved.

Each pizza team needs to be fully aligned with the organization's direction. However, day-to-day decisions should be made autonomous instead of flowing through the management reporting chain, which slows down the feedback loops and often yields suboptimal results.

Functional managers should engage in coaching and empowering instead of telling their reports what to do. Managers must step back to create this space while stepping in to remove impediments, clarify context, and provide guidance.

Creative serendipity via Zoom. Is it possible? Or is creative… | by Bret Waters. In the post-pandemic new norm, Zoom is everything. However, many people miss the serendipitous nature of face-to-face interactions, which still couldn't be entirely replaced in Zoom yet. This excellent article from Bret includes some useful tips about increasing the serendipity in Zoom meetings. 

Besides, I took Bret's course in Standford Continuing study a few years ago. It is super helpful, and I highly recommend it.

As with Zoom, this is another good article from Benedict Evans about Zoom and what will happen next. 

The days are long but the decades are short. This article includes some useful life advice from Sam Altman, former president of Y Combinator, and now the CEO of OpenAI.
Interesting Stuff
Singapore Air sold tickets to eat airline meals on a grounded A380. Sold out in 30 minutes. Link

Pitney Bowes global parcel shipping index. China accounts the 62% of global parcel volume, with 2002 parcels shipped every second.